Last weekend I attended the First Canyoning Symposium in the Lake District, and what an awesome weekend it was.
Big thanks to Ben and Debbie from Cave and Canyon UK for planning an hosting a great event.
The event was hosted at Longsleddale Outdoor Pursuits Centre – LOPC this year. I must admit finding the site in the dark on a Friday night, after a long day in the office doing the 9-5 grind, was a daunting prospect. Seeing there nice yellow number plate sign, glowing in the head lights of the car was a welcome site. The LOPC is the last barn at the bottom of the track. Upon parking up I was met by Ben, and given a quick tour of the center in the Dark, before being offered Beer and food cooked by Debbie inside the main barn, and a little bit of watching Canyoning in Nepal.
I had last met Ben when I did the UK Canyon Guide, Technical Canyon Course, back in May 2014. I haven't managed to get out and do much canyoning this year, and this event was a welcome opportunity to do some canyoning and have fun with like mined people.
The LOPC was a great venue. Split over four buildings. The main barn with kitchen, eating, and social space. The kit store. The toilet and shower block. The the bunk house, with three separate rooms. But for me the best bit was there is a little canyon behind the site, and 40 mins walk away there is an even better one, the Upper Sprint.
Day One
Well the day stated with a nice cold shower, someone forgot to turn them on. (They were sorted for later)
The bunk house had been ok. There was only a few of us so we had been able to spread out on the alpine style bunks.
After bacon butties, the plan for the day was set out.
Canyon Upper sprint in two teams
Lunch
Bolting Workshop
Scoping out the gorge behind the center
Dinner
Beer
Bed
I had canyoned the Upper Sprint back in May 2014, and was excited to do it again. We were spoiled this year and drove to the get in. The abseils are fun with good protection for rigging.
There is a sweet little gorged in section that's a little more committing and technical.
There is a nice deep pool at the bottom of the gorged section if you want to do a few jumps.
After a few hours in the canyon it we were through and it was time to head back to the center for lunch, and a hot shower.
Lunch was a continental spread of cheeses, salami, and breads. As well as some good canyoning talk and sorting out our gear.
Time for a spot of bolting. We decided that some indoor bolts were needed for future training use. So we set to and put in a few different type of bolts. Your typical expansion bolts, glue-in bolts, and the hammer in self drill rock types. We also added some glue-in bolts to the gorge, behind the center for redirected abseil, setup. (some fun was had, but I'll leave that for another day) During the installs we covered rock inspection, the right bolt for the right type of rock, and hanger types and load angles.
After the fun of installing a few bolts it was time to get some dinner.
Dinner was made by Debbie, and plates all cleared once again, a few pics of the day were shown and the odd canyoning video too. Drinks were enjoyed late into the night until bed called.
Day 2
The final day. Bacon butties were enjoyed once again, followed by a bit of packing up. We made plans for our final canyon. A new one for most of us up near Thirlmere. Before we set off I stocked up with some new shiny canyon gear from Cave and Canyon UK. Some nice new shiny crabs and a new barrel for the bottom of my rope bag.
With cars and vans packed up we headed off for some fun.
I wont say too much about this little one. Its a gem and we don't want it getting too over used at the moment.
A quick catch up in the local, before everyone headed off home.
Thanks every one for an awesome weekend.
To old fiends and new, keep in touch and if I don't see you before, see you at the next Canyoning Symposium.

Posted in Canyoning.
Gillett World Sport, recently interviewed Warren Verboom. Check out the interview below.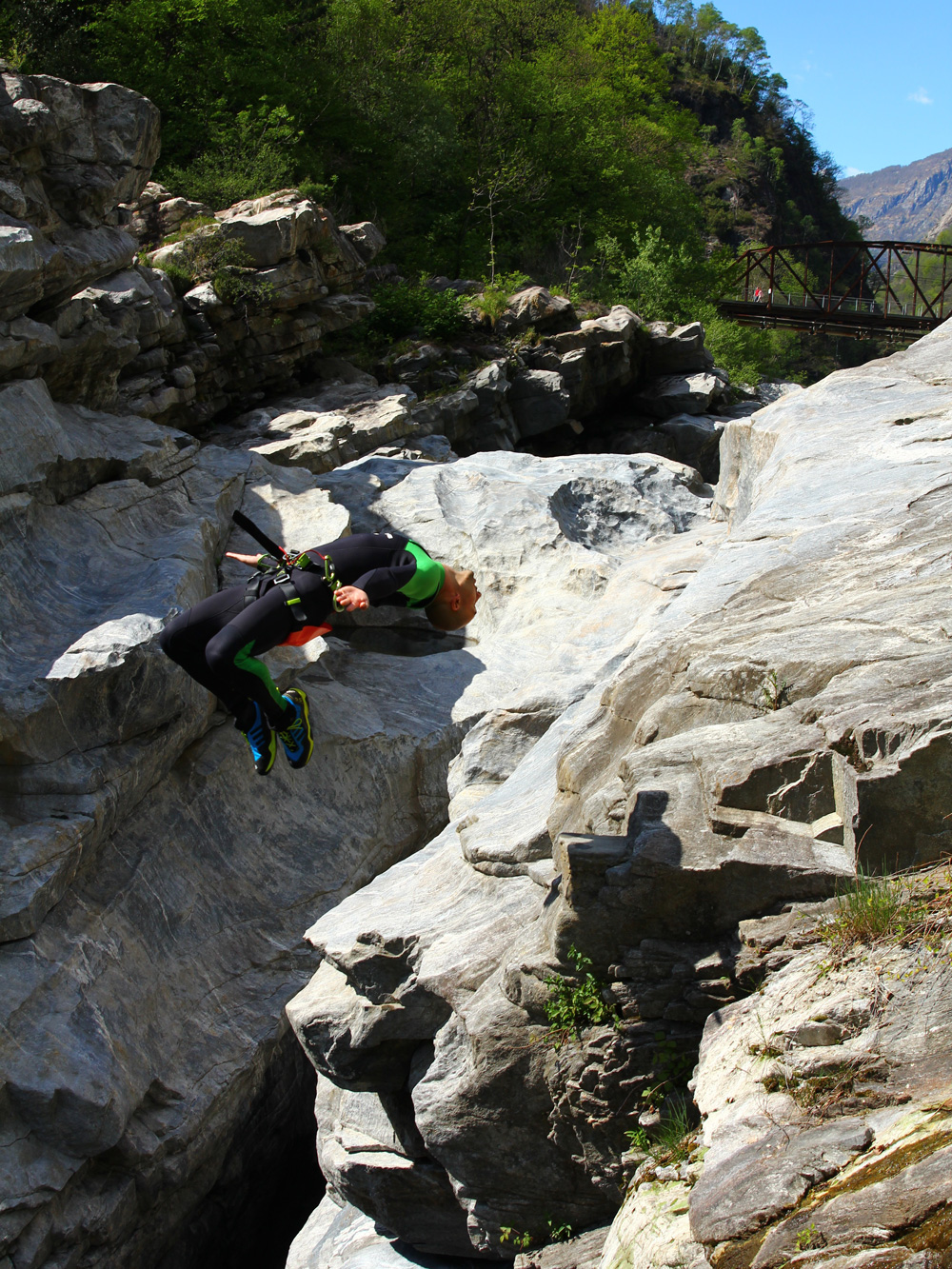 check out http://www.deapcanyoning.com/ for more exploits from Warren and his crew.

Posted in Canyoning, Video.